How to Turn on Bluetooth in Windows 10
Microsoft has succeeded in creating a huge buzz around their new operating system, Windows 10. You might have already upgraded to it. Or else you may be waiting your turn patiently to get your hands on the update!
The biggest step from Microsoft is that Windows 10 is a free upgrade. Even, pirated versions of Windows have received it as a free upgrade.
Anyway, I hope that you were lucky enough to get Windows 10 installed on your computer. So here, I am explaining how you can turn on Bluetooth in the latest iteration of Windows. Before we get to that, though, let me just tell you about some of the unique features that Windows 10 has up its sleeve.
Features of Windows 10
#1. Cortana: – Do you know Siri? It is a built-in intelligent assistant for iOS. Cortana is a similar type of app not only available for Windows Phone platform, but also for PC.
#2. Edge: – Gone is the old and hardly used Internet Explorer. Edge is Microsoft's new browser, and boy is it slick!
#3. The Return of Start Menu: – Start menu has made a comeback with Windows 10.
#4. Virtual Desktop: – You can operate multiple desktops even with a single monitor setup! Windows 10 offers the virtual desktop facility for that.
#5. Windowed System Apps: – Some of Windows's default apps can't be run in windowed mode on Windows 8. But no such worries with Windows 10. You can run inbuilt apps in windowed mode.
There are a lot more to explore, so go ahead have fun with your new operating system! You can even connect two laptops wirelessly. Here are steps to connect two laptops wirelessly.
Now to the subject at hand!
Turn on Bluetooth in Windows 10
Every laptop has Bluetooth connectivity option nowadays. But, you will need an external adapter for most PCs. Bluetooth needs no introduction. Ever since its inception, Bluetooth has made file transfers between two supported devices a breeze.
I don't really mean that you can send a 1 GB file in a matter of seconds. But at its time of arrival, Bluetooth was one of the best data transfer methods readily available to the public!
The intrusion of Wi- Fi into our life never influenced the popularity of Bluetooth. If you want to transfer a file from an old model mobile, there will be no other solution than Bluetooth. That's why mobile manufacturers keep on including that feature unlike infrared.
You can proceed with the following methods to turn on Bluetooth for your laptop as well as PC. Before going to it, check whether you have the requirements or not.
There are a lot of Windows 10 updates that keep on coming again and again. Although they are legit Windows updates if you are not interested in latest updates, you can disable Windows 10 updates.
Prerequisites
#1. A PC or Laptop with Windows 10 installed (I am explaining the method for Windows 10 only).
#2. For Laptop, make sure that it comes with Bluetooth support. In the case of no- Bluetooth PCs and laptops, plug in an external adaptor (cheaply available).
#3. Don't forget to install compatible drivers.
Steps to Turn on Bluetooth on Windows 10
Before you dive into how to turn on Bluetooth,  make sure that you have all the above requirements.
#1. There is a settings option in Windows 10. You can open it via many methods. The easier way is pressing Win key + I simultaneously. Or you can also find settings in the Start menu.
If you want a change, use the Search the web and Windows box. Type settings there and press enter.
#2. Now, that you have opened the Settings window. The next thing is choosing Devices. Most probably, this option lies secondly on the Settings window.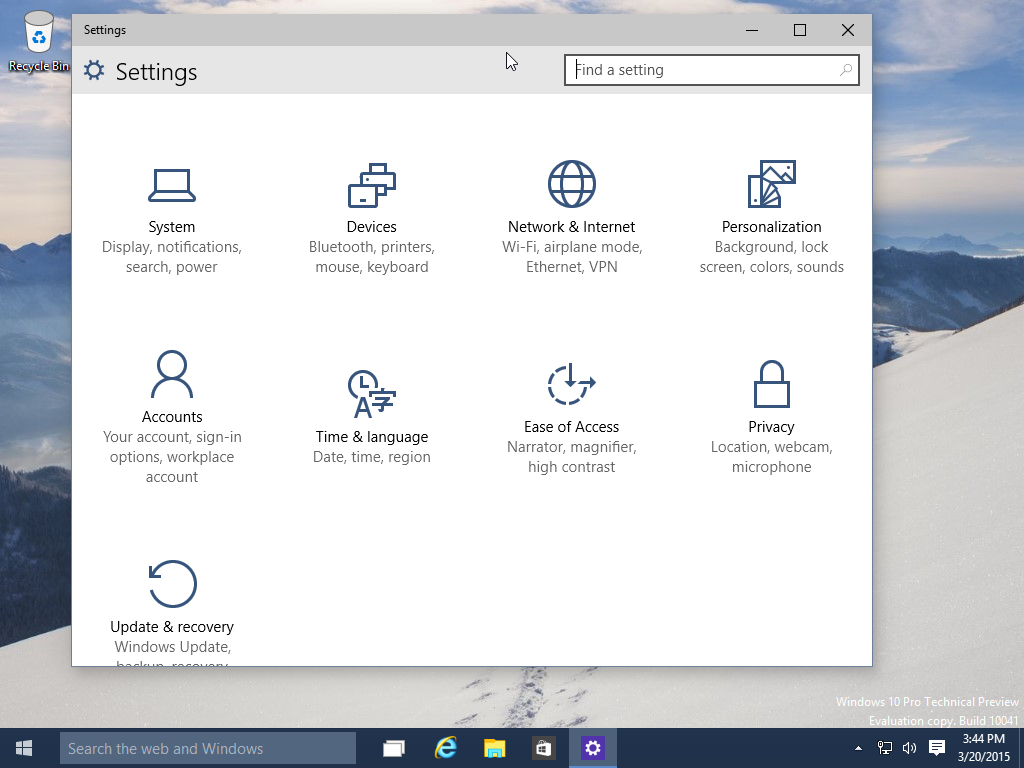 #3. You will get another window like the image given below. Almost, six options are there in the left panel such as Printers& Scanners, Connected devices, etc.
#4. We have to select the third option, Bluetooth. Here, you can see all the options to control your Bluetooth adapter on the computer.
#5. Check out the first option. If your Bluetooth adapter is not active, you will see Off under Bluetooth. Click on the small bar beside it. That's all. Bluetooth for computer becomes active.
#6. After that, you can see visible devices under Bluetooth option. Select and click on one to get paired. You will be asked to match passcodes. Click on Yes.
Then, you can start transferring files both ways between your computer and phone or what gadget you will be connecting.
It is as simple as that. I think you will not disturb Google with 'How to Turn On Bluetooth on Windows 10' anymore.
Haven't You Turned on Bluetooth Yet?
I have given you some easy to do steps to turn on Bluetooth on your Windows 10 computer. As you can see, it is not a tough row to hoe.
If you face any issue in turning on Bluetooth, make sure that you have correctly installed the drivers, and your system does support Bluetooth.
You may find it difficult to see your device name on the computer. In such a scenario, just check the visibility setting of the phone. Most probably, you haven't made the device visible to all.
Just in case if your windows computer is getting slow, you can easily boost the Windows 10 speed using simple hacks. Here is how to make Windows 10 faster.
Or if you face any other issues regarding the same, do shoot a comment using the comment box below this post. Don't forget to share this with your buddies.
How to Change PSN Name on Playstation?
Play Station is a series of video game consoles created and developed by Sony Interactive Entertainment. All series of Play station is immensely popular and is loved by many people. The play station was first released in 1994.
After that, Playstation 2 (PS2) in 2000 and Playstation 3 (PS3) in 2006 was released. All of the versions have millions of users.
Indeed Play station is an awesome and interesting game to play and certainly, it has got many unique traits that make it even more popular. But there is a problem with this game. That is, there is no tutorial provided with it that could let people solve their queries. One of the most asked queries by its user is how to change psn name. 
If you have been playing PSN you must know, when you play the game it shows the screen name(profile name) to everyone that you entered while creating the account. This is the name that is not possible to change. Yes, if you wonder How do I change my name on PSN? Then let me tell you that PSN cannot be changed but the username can be.
And if you really wish to change the profile name, then you will have to create a new account and enter the name you want. If you have any doubts regarding the procedure of creating the account, don't worry I will let you know.
How to Change PSN Name on Playstation
Many games, however, provides the facility to change the display name and the user name. But there is no such facility for PlayStation users. If you have entered the wrong name or something, that you don't want to continue with, you won't be able to change. Yes, that's kinda creepy but we have to accept it.
So if you have come here in the search of query like how to change psn name without losing data then probably you have got your answer. The answer is you will have to create a new account in order to change the profile name.
But let me tell you, even though, you can not change the PSN account name, but you can still change the username. The steps to change the username in Play Station are given below.
Step 1: First and foremost, go to the play station settings page.
Step 2: On the settings page, go to the far left and highlight your user name. When you highlight the name, you will see a small triangle icon.
Step 3: As sooner you click on the triangle, a little pop-up menu should appear. Once you get the option, go to the next step.
Step 4: After the pop-up menu appears, go to, highlight, and select information. And then finally, highlight your name and select it. And you are almost done.
Step 5: From here, you will be able to change your name. Simply type the new name and hit enter. And your name would be changed.
But remember this is just the username. The name that appears online is the profile name. If you want to change that, then you will have to create a new account. If you don't know how to create a new play station account, then read below. I have shared step by step guide to creating a new account.
Let's check that out!!
Before following the below steps, make sure you are not already signed into the play station. If you are, sign out immediately in order to create a new account.
Once done, follow the below step.
Step 1: First of all, go to the play station website and click on the sign-in option. After clicking on sign in you will see a dropdown. where you will see option sign up. click on that.
Step 2: After clicking on the sign-up option, you will be redirected to a page where you will have to fill a form and provide the information. Including your name, email address, and some more basic info.
Step 3: Once you are done filling up the form, click on the I agree and Create my account. See the image below.
Step 4: Once you click on the I agree and Create my account option, you will see a screen as I have mentioned below.
In the above screen, as you can see you are asked to enter the Online ID. This online ID is your publicly displayed name. It appears publicly and to all of your friends.
Be careful while choosing the Id. Because once you select the ID, you won't be able to change it again. Once done, click on Continue.
Step 5: After clicking on the continue, you will see a new window where you will be asked to enter your First name and Last name and the security question. Fill all the mandatory fields and click on Continue.
Step 6: After that, again fill the given form and follow all the instructions showing on the screen. Once done, click on Continue. 
As sooner you click on the continue button, you will be taken to the billing information. If you want to make a purchase, you will need to provide the credit card information. For that, click on Yes, else click on No
That's it!! You are almost done. Now simply click on Finish showing in the notification preference.
This is how the Play station account is created. If you face any difficulty you can ask by dropping your comment in the comment section.
So, this is how to change psn name. In this guide as you can see, I have shared the procedure to change the username along with the procedure of creating a new account.
So, do let me know how do you find the article and the guide provided by us. In case, of any confusion or doubt, you can ask that via the comment section. We will try to reach out to you as soon as possible.
Also, if you liked and enjoyed our guide you can read our previous guide, by clicking here. You may like that also. And don't forget to share this article on your socials.