How to Turn on Bluetooth in Windows 10
Microsoft has succeeded in creating a huge buzz around their new operating system, Windows 10. You might have already upgraded to it. Or else you may be waiting your turn patiently to get your hands on the update!
The biggest step from Microsoft is that Windows 10 is a free upgrade. Even, pirated versions of Windows have received it as a free upgrade.
Anyway, I hope that you were lucky enough to get Windows 10 installed on your computer. So here, I am explaining how you can turn on Bluetooth in the latest iteration of Windows. Before we get to that, though, let me just tell you about some of the unique features that Windows 10 has up its sleeve.
Features of Windows 10
#1. Cortana: – Do you know Siri? It is a built-in intelligent assistant for iOS. Cortana is a similar type of app not only available for Windows Phone platform, but also for PC.
#2. Edge: – Gone is the old and hardly used Internet Explorer. Edge is Microsoft's new browser, and boy is it slick!
#3. The Return of Start Menu: – Start menu has made a comeback with Windows 10.
#4. Virtual Desktop: – You can operate multiple desktops even with a single monitor setup! Windows 10 offers the virtual desktop facility for that.
#5. Windowed System Apps: – Some of Windows's default apps can't be run in windowed mode on Windows 8. But no such worries with Windows 10. You can run inbuilt apps in windowed mode.
There are a lot more to explore, so go ahead have fun with your new operating system! You can even connect two laptops wirelessly. Here are steps to connect two laptops wirelessly.
Now to the subject at hand!
Turn on Bluetooth in Windows 10
Every laptop has Bluetooth connectivity option nowadays. But, you will need an external adapter for most PCs. Bluetooth needs no introduction. Ever since its inception, Bluetooth has made file transfers between two supported devices a breeze.
I don't really mean that you can send a 1 GB file in a matter of seconds. But at its time of arrival, Bluetooth was one of the best data transfer methods readily available to the public!
The intrusion of Wi- Fi into our life never influenced the popularity of Bluetooth. If you want to transfer a file from an old model mobile, there will be no other solution than Bluetooth. That's why mobile manufacturers keep on including that feature unlike infrared.
You can proceed with the following methods to turn on Bluetooth for your laptop as well as PC. Before going to it, check whether you have the requirements or not.
There are a lot of Windows 10 updates that keep on coming again and again. Although they are legit Windows updates if you are not interested in latest updates, you can disable Windows 10 updates.
Prerequisites
#1. A PC or Laptop with Windows 10 installed (I am explaining the method for Windows 10 only).
#2. For Laptop, make sure that it comes with Bluetooth support. In the case of no- Bluetooth PCs and laptops, plug in an external adaptor (cheaply available).
#3. Don't forget to install compatible drivers.
Steps to Turn on Bluetooth on Windows 10
Before you dive into how to turn on Bluetooth,  make sure that you have all the above requirements.
#1. There is a settings option in Windows 10. You can open it via many methods. The easier way is pressing Win key + I simultaneously. Or you can also find settings in the Start menu.
If you want a change, use the Search the web and Windows box. Type settings there and press enter.
#2. Now, that you have opened the Settings window. The next thing is choosing Devices. Most probably, this option lies secondly on the Settings window.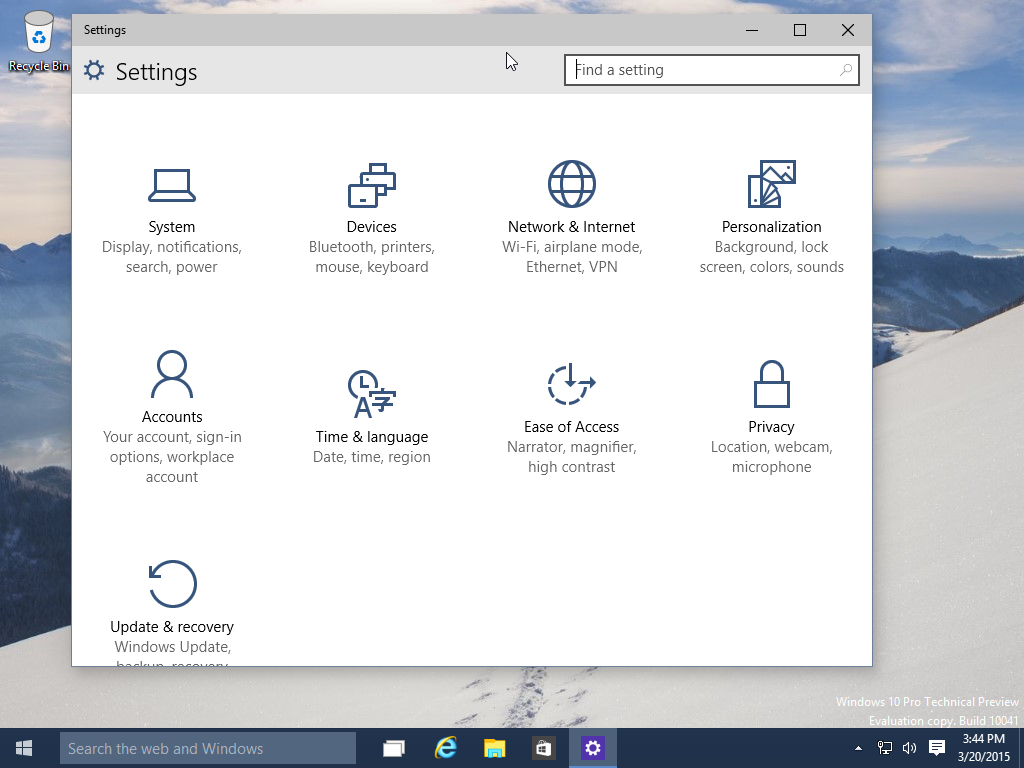 #3. You will get another window like the image given below. Almost, six options are there in the left panel such as Printers& Scanners, Connected devices, etc.
#4. We have to select the third option, Bluetooth. Here, you can see all the options to control your Bluetooth adapter on the computer.
#5. Check out the first option. If your Bluetooth adapter is not active, you will see Off under Bluetooth. Click on the small bar beside it. That's all. Bluetooth for computer becomes active.
#6. After that, you can see visible devices under Bluetooth option. Select and click on one to get paired. You will be asked to match passcodes. Click on Yes.
Then, you can start transferring files both ways between your computer and phone or what gadget you will be connecting.
It is as simple as that. I think you will not disturb Google with 'How to Turn On Bluetooth on Windows 10' anymore.
Haven't You Turned on Bluetooth Yet?
I have given you some easy to do steps to turn on Bluetooth on your Windows 10 computer. As you can see, it is not a tough row to hoe.
If you face any issue in turning on Bluetooth, make sure that you have correctly installed the drivers, and your system does support Bluetooth.
You may find it difficult to see your device name on the computer. In such a scenario, just check the visibility setting of the phone. Most probably, you haven't made the device visible to all.
Just in case if your windows computer is getting slow, you can easily boost the Windows 10 speed using simple hacks. Here is how to make Windows 10 faster.
Or if you face any other issues regarding the same, do shoot a comment using the comment box below this post. Don't forget to share this with your buddies.
A Newbie Guide on HR Compliance and W4 Allowances
With companies expanding their horizons at an ever-increasing rate, they have recognized the importance of having skilled, qualified, and knowledgeable Human Resources (HR) to ensure they operate efficiently. To ensure it runs without hassle, an organization needs to be able to resolve internal conflicts and issues with its staff before things get out of hand. HR compliance plays a crucial role in this.
What is HR Compliance?
All organizations are expected to comply with the employment law, rules, and regulations.
HR has to be proactive in making sure that the company fulfills all its legal obligations. HR is responsible for meeting the required health and safety conditions and making sure the staff receive their stipulated workplace entitlements.
Examples of these include fair recruitment policies, no workplace discrimination, and timely payment of the stipulated salary. In addition to this, HR compliance generally handles employment law changes, gender pay reporting, and rules for onboarding foreign employees.
What Role do Human Resources play in HR Compliance?
HR personnel ought to have the knowledge and skill to handle and resolve all compliance-related problems in the company. HR personnel needs to be able to identify which areas need more work.
The HR personnel's job is to advise, strategize, and accordingly, implement policies to meet the stipulated compliance requirements. HR compliance may vary depending on the structure of the organization.
The chief executive or HR Director is responsible if legal action has to be taken. Keep in mind that other areas of HR Compliance involve all individuals of the organization.
These HR managers ought to be well equipped to execute policies and the relevant procedures in any compliance situation. They need to ensure all the employees and staff are aware of their jobs, responsibilities, code of conduct, whom to approach to have problems addressed, and so forth. The HR director monitors and compliance issues with legal and auditing offices. These are a few responsibilities:
Employee Handbook and Procedures
HR officials have to accurately maintain and update an employee manual for every employee procedure. The manual must clearly state all compliance policies and procedures that include export control, anti-corruption, government contracts, and so on.
Education and Training
HR managers generally initiate education and training programs within the company. They figure out which department in the company needs further training and the material using which to train them. Employees who complete their training will have their certificates and documents recorded and maintained.
Disciplinary Policies
The HR managers, the General Counsel, and the Chief Compliance Officer need to set and implement a disciplinary program to tackle employee misconduct and fix the guidelines for unacceptable employee behavior.
The Whistleblower Response Program
HR officials are also responsible for developing a whistleblower response program to raise responses from whistleblower complaints and encourage internal reporting.
Compliance Communications
The HR department needs to work with its Chief Compliance Officer in implementing and executing an effective communications strategy to increase compliance awareness throughout the company.
Introducing Form W4
The W4 form is utilized to compute the amount of withheld federal tax from an employee's paycheck. This calculation is done based on the employee's data, including filing status and family size.
Considering that this data can vary, the withholding total can change every year. This is why employees need to update their forms annually.
Form W4 requires you to fill in the following details:
Your name
Your Address
Your Social Security number
Your marital status. You need to mention if you are single or married.
Your signature
The total number of allowances you plan on claiming
If there is an additional amount you would like withheld from each pay period
Whether or not you are exempt, having had no tax liability over the last year, and having received a refund of taxes withheld, and if you are expecting the same this year
W4 Allowances
Withholding allowances are defined as a way to let your employer and the federal government know how much income you expect to be exempt from tax before you file your tax return.
How many W4 allowances you can take seems always to cause confusion. Every person's tax situation is different. However, you do not have to make a wild guess to estimate how many W4 allowances you can claim.
When you receive a W4 form from your employer, you will receive a few worksheets that can help you estimate how many W4 allowances you can take.
Personal Allowances Worksheet
You can expect to find the Personal Allowances Worksheet on the third page of Form W-4. This will give you a basic rundown of how many allowances you can claim, and if you will need to fill out the more-complicated worksheets that come after this.