Netflix is a great way to watch your favorite shows and movies on your laptop or mobile devices. With over 40 million subscribers, Netflix is one of the most popular online streaming media. But most of the people are not satisfied with Netflix that limits their availability to just smartphones and laptops/PCs.
It's been a while since voices have been raised from various parts of the world to upgrade Netflix streaming services for the biggest and most selling visual media device, that is Television.
It is lot more fun when you watch a movie on a big screen sitting in a large room with your family or friends. You and I might have at least thought once, how to get Netflix on TV. You may need to know that there is Netflix history which logs everything and anything you watched on Netflix but you can delete the Netflix History. Here is 
Well, the good news is you can!!
Yes, you can now stream your favorite shows of Netflix on your High Definition televisions. Today I'm going to explain you the best and working methods on how to watch Netflix on TV.
How To Get Netflix On TV – 5 Working Methods Explained
#1. Using An HDMI Cable to Cast Netflix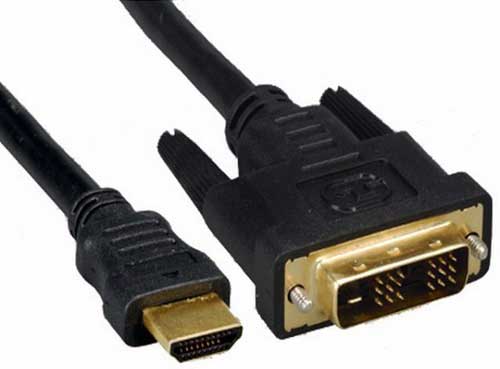 This is one of the old school methods to stream Netflix on TV. Any modern TV comes with a high-definition multimedia interface port (HDMI) that allows you to connect your laptop or PC directly to the TV.
To solve your question about 'how to watch Netflix on my TV', you need to satisfy 3 requirements.
You need to have a LCD or HD(High Definition) television that has an HDMI port on it.

A working PC/Laptop that has an internet connection and can be placed near your TV.

An HDMI cable to replicate the laptop screen on the TV.
If you complete these requirements, the you are ready to GO!
Here is the step by step method to watch Netflix on TV using an HDMI Cable.
>First you have to take an HDMI cable and connect the one end of the cable to your laptop and the other end to the television in which you want to watch the shows.
>Next you have to connect your PC/Laptop to the internet using an ethernet cable or wifi.
>After that you can open Netflix and login to your subscribed account.
Now play your favorite shows and you can watch it on the TV. Cheers!!
#2. Playing Netflix Via a SmartTV
Was the first method too confusing for you to follow? Now, you might be thinking, could there be an easier way?
Here is one of the easiest methods to play Netflix on your TV.
Now for this feature, you will need to know how to watch tv online. This is only possible if you have a Smart TV. If you do own one, check the app store for the Netflix app. In fact, most of them come with Netflix pre-installed!
Open the app and watch all the shows without having to open your laptop or TV
#3. Watch Netflix Using A Dongle or Set Top Box
How to watch Netflix instantly is the question asked by most of the Netflix users. Well, here is your answer. Most of the popular brands have released their own set-top boxes to stream your favorite Netflix shows on your TV.
I'm listing out the best and most popular set-top box media players that you can use for streaming Netflix on your TV instantly.
Apple TV– Apple TV provides the best interface to interact with the Netflix functions under the Apple ecosystem. It has the best features like showing you the best recommendations according to your interests, organizing the shows by seasons, sorting out the movies and shows based on artists and many more. It is very fast and you can grab it for $99.
Roku Stick– The Roku Stick is one of the cheapest set-top boxes to solve you query on how to watch Netflix on TV.The best feature of Roku Stick is it is far thinner than any other set-top boxes on the market and hence easy to connect. It is also one of the cheapest streaming sticks available on the market.It costs around $50 due to which it is attracted by many Netflix fans.
Chromecast– Chromecast from Google is the cheapest among all the set top box media players. It just costs $35 and is way much easier to setup as compared to its competitors. You can control the chrome cast using your mobile phone, tablet or laptop. 
Amazon Fire TV-Amazon Fire TV is yet another solution for streaming Netflix directly to your TV. This device has some of the coolest features such as advanced parental controls, awesome search functionality and voice search options that let you to completely control your devices without a smartphone.
#4. Streaming via Video Game Consoles
If you have video game consoles at your home, you can stream Netflix using the console. Netflix has streaming capabilities on almost every consoles on the market like Wii, Xbox, PS3 and PS4. This will enable, you to relax by watching the collection of shows after hours of extreme gaming on your consoles.
This feature is available on every console that allow you to connect to the internet. You can directly download the Netflix app from the respective app stores of the gaming consoles and play your favorite shows.
#5. BlueRay Players With Integrated Internet Connection
The leaders of BlueRay players like Sony and LG have come up with a new crop of BlueRay players that have the capability to connect to the internet via WiFi. This will allow you to stream HD and UHD (Ultra High Definition) movies from Netflix to your connected TV
The streaming will be of very high quality and the playback will be buttery smooth for you to enjoy!
You can find other best movie streaming sites here.
Let's Wrap It Up
Netflix has been growing tremendously over the past couple of years, and people are in love with Netflix. But one thing that most of the people complained about with Netflix was its streaming limitations. I think you now know how to get Netflix on TV. There is huge collection of movies and shows that you can watch on Netflix. Here is How To Find New Movies On Netflix.
I have talked about all the five working methods to watch Netflix on your TV with the help of some devices and cables. Now that you know how to do it, the only question that remains is what to watch on Netflix! So, go online and choose your favorite serial and start binge watching! I recommend Netflix original, House of Cards!
How to Use uTorrent to Download Files
Willing to get uTorrent movies download files from the internet just at one go? Well, it is the time for you to go and use the uTorrent application. With lots of multiple features for you to use, you can easily download different files from this application just with a click.
All you have to do is learn how to use it and then download the application for further usage. Well, if you do not know the correct process to do it, here is a quick guide for you to go for is you are unaware of How to use uTorrent to download files.
See Also: How to Use BitTorrent Effectively
#1 How to Use uTorrent – Installing The Application
Step 1 The first and foremost thing that you need to do is to install and the downloading process. For Windows PC users, it is recommended that you can download the file from the uTorrent website and then get on with it. However for Android users, you can have a download from the Google Play Store.
Step 2. After you have finished on downloading the file, you now have to continue running the installer. You have to make sure that you are paying attention to every part of installing the file. This is because it will give you the right thing to go for.
Step 3. The next step is of configuring the files and folders with the application. Once you run the software, you now have to configure where to save the files and where not to. This will help you to select the preferences and then customizing the download when you know how to download uTorrent.
Step 4 The next step that you have to cover is to set the bandwidth limits. Once you have covered the previous step, it is now about connecting the ISP with the application. You can do this from the options menu of the application mentioned.
Step 5. The next part will be to enable the protocol encryption. This is the key element to increasing the download speed of your files by hiding the ISP traffic from the application set in the options. You have to select the option of enabling encryption from the mentioned part in the application.
Step 6. Now you have to open the ports of your firewall. You can do this either by going to the default browser which you are using or by giving a click to the option in the application itself. This will help you to run multiple downloads with a high-speed connectivity from the start.
See Also: How to Stream Torrents on iPhone?
#2 Downloading a Torrent File
Step 1. The first thing that you need to do is to find out a torrent file online. However, you can do it easily with the help of different torrent engines which are available online. Selecting the torrent file includes everything from games to software and uTorrent download movies and many more.
Step 2. Examination of the appropriate file to download the torrent should be one of the key things you have to perform. There are terms such as "seeders" and "leechers" which you need to check as well. The more they are means the recent they have been uploaded and as a matter of fact, the better they will help you to download.
Step 3. Viruses are a common thing to catch online and what you have to do is to wait for the comments in the file before you download it. You can choose a file according to the comments mentioned below which will help you to guess which file is safe and which one is not.
Step 4. Once you have now found out the uTorrent download movies for free, you now have to click the download button attached to it. It will help you to download the Torrent file. However, you have to wait for a few seconds to download the file.
Step 5. Next you have to give a double click to the downloaded file to launch it in the uTorrent application. You now have to verify the downloading place and the click on to star download option which is present inside the application.
Step 6. Last but not the least is to check the internet connection. You need to use the internet at the maximum speed for a faster download. This will get the download started in a flash and will end up in downloading the file as quickly as possible.
#3 Monitoring The Download
Step 1. The first thing that you need to do is to check the internet connection. Remember the better is it from your Internet Service provider, the faster the download will happen. If you have a slow connection, do not use the internet for any other purposes at the same time to receive the maximum out of your files.
Step 2. It is now time to check the peers and the connectivity speed. Though the connectivity speed will depend on the time of the sharing of the file, the peers are related to the speed of the internet connection. Thus, you need to be sure in this field of connectivity.
Step 3. Once the download has finished, you can now open it and install the recommended software you were trying to download. However, you have now downloaded the full content which is actually of a much bigger size indeed.
Step 4. Once the download has been finished, you can see an ongoing process of seeding. This seeding actually helps you to upload the recent file of the application and go for it. All you have to do is continue seeding until it finally stops as the other users will get a new file and use the files.
Step 5. The last step of all if you do not want your content to be tracked by other people, you have to install PeerBlock. This helps in keeping your contents safe and does not disclose your IP from getting followed by other members or law enforcement agencies.
See Also: How to Download Free Movies for Android Easily?
Final Words
This is a complete guide for you on How to use uTorrent to download files. You can now download files from anywhere and just get the job done Even if your device turns off, the download does not go away, it continues from where the file has been left off.